Cool women you should know about…
To learn more about these exceptional women, click the "+" icon to the right of their names.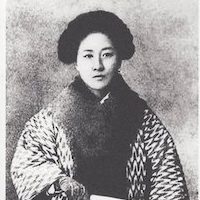 Qiu Jin
Chinese Martyr for Women's Rights
Read about Qiu Jin
b. Nov. 8, 1875 | d. Jul. 15, 1907
Qiu Jin was a Chinese writer who's publications advocated for her feminist and revolutionist ideas. She was executed after a failed rebellion against the Qing Dynasty, and is considered in China a heroine and martyr for women's rights and republicanism.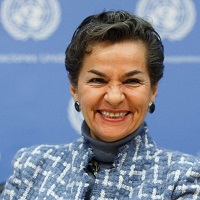 Christiana Figueres
Leader on Global Climate Change
Read about Chritiana Figueres
b. Aug. 7, 1956
Christiana Figueres is a Costa Rican diplomat and internationally recognized leader on global climate change. She served as the Executive Secretary of the UN Framework Convention on Climate Change from 2010-2016. During this tenure, she forged a new form of collaborative diplomacy that culminated in the historical Paris Agreement of 2015. She is currently the convener of Mission 2020, a global initiative that seeks to ensure the world bends the curve on greenhouse gas emissions by 2020.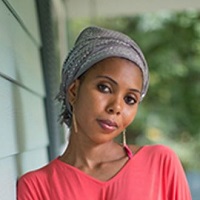 Jaha Dukureh
Advocate to end FGM
Read about Jaha Dukureh
b. 1989
Jaha Dukureh, from Gambia, is the UN Women's Regional Goodwill Ambassador for Africa. Her primary goal is to end Female Genital Mutilation (FGM) worldwide. She campaigned in Gambia for this cause, resulting in the Gambian government's ban on FGM. In 2017, she created a documentary about her work in order to stimulate discussion and change.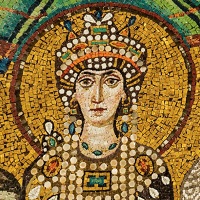 Empress Theodora
Byzantine Empire's Most Powerful Woman
Read about Empress Theodora
c. 500 | d. Jun. 28, 584
Married to Emperor Justinian, ruler of the Byzantine Empire from 527-565, Empress Theodora was his most trusted advisor. Many historians suspect that she controlled the political affairs of the kingdom and she is thought to be the most powerful woman in the history of the Byzantine Empire. She was one of the first rulers to recognize the rights of women, passing legislation that prohibited the trafficking of young women.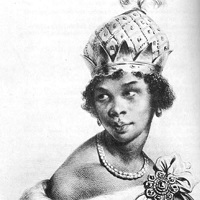 Queen Nzinga Mbande
Mother of Angola
Read about Queen Nzinga Mbande
b. 1583 | d. Dec. 17, 1663
Queen Nzinga Mbande ruled the Ndongo and Matamba Kingdoms (modern day Nambia) during Portugal's colonization efforts. She built up her kingdom to become an equal of that of the Portuguese colonizers. As such, despite on-going conflicts, she was able to broker peace for a considerable time between the Ndongo Kingdom and Portugal.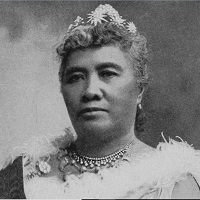 Queen Liliuokalani
Hawaii's Female Ruler
Read about Queen Liliuokalani
b. Sep. 2, 1838 | d. Nov. 11, 1917
Queen Liliuokalani was Hawaii's only female ruler before it was annexed by the United States. Prior to becoming the queen, she worked towards organizing schools for Hawaii's youth. Throughout her reign as monarch (January 29, 1891 – January 17, 1893), Liliuokalani fought against America's efforts to gain control of Hawaii. Though she was not successful in this endeavor, she did work towards the reinstatement of Hawaii as a sovereign nation until her death.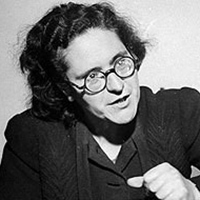 Federica Montseny
Spain's First Female Cabinet Minister
Read about Federica Montseny
b. Feb. 12, 1905 | d. Jan. 14, 1994
Federica Montseny was named Spain's Minister of Health during the Spanish Revolution of 1936, becoming Spain's first female cabinet minister. Montseny accomplished several reforms including preventative family planning, sex education, and the legalization of abortion. At the end of the Revolution, the communist party had regained control. Montseny lived in exile in France where she continued her efforts through the publication of the anarchist newspaper, L'Espoir.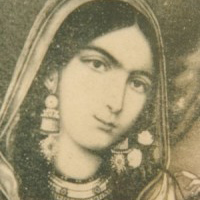 Begum Hazrat Mahal
Indian Rebellion Leader
Read about Begum Hazrat Mahal
b. 1820 | d. Apr. 7, 1879
During the Indian Rebellion of 1857, Begum Hazrat Mahal led a rebellion against the British East India Company. This came to be the longest resistance against the British. The British were forced to seek refuge in Lucknow while Mahal ruled for 10 months as regent. Eventually, Mahal retreated to Nepal.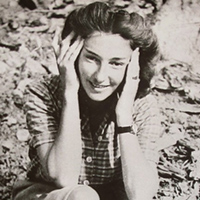 Krystyna Skarbek
Female Agent of the Special Operations Executive
Read about Krystyna Skarbek
b. May 1, 1908 | d. Jun. 15, 1952
Born in Poland, Krystyna Skarbek became an agent of Britain's Special Operations Executive (SOE) where she demonstrated bravery and resourcefulness in her intelligence missions against Nazi forces. Among her many awards and honors, Skarbek was made an Officer of the Order of the British Empire. Her successes as an agent have also been credited with influencing the SOE to recruit more women. Skarbek was killed in 1952 while working as a flight attendant.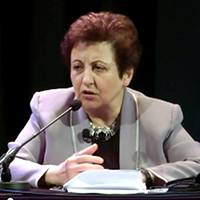 Shirin Ebadi
Iran's First Female Judge
Read about Shirin Ebadi
b. 1947
Shirin Ebadi was named the first female judge in Iran in 1969. Following the Iranian Revolution in 1979, Ebadi was demoted and retired early. She eventually formed her own legal practice and defended many human rights cases pertaining to women, children, and dissident figures. Ebadi's human rights efforts won her the Nobel Peace Prize in 2003.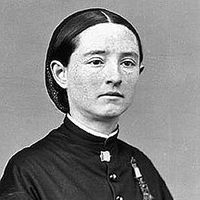 Mary Edwards Walker
The Only Female Medal of Honor Recipient
Read about Mary Edwards Walker
b. Nov. 26, 1832 | d. Feb. 21, 1919
As of 2015, she is the only woman ever to receive the Medal of Honor. Prior to the American Civil War, she earned her medical degree and later volunteered with the Union Army serving as a surgeon. Captured by Confederate forces after crossing enemy lines to treat wounded civilians, Walker was arrested as a spy. She served as a prisoner until released in a prisoner exchange.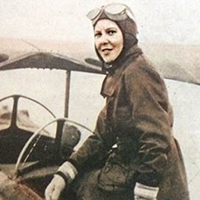 Sabiha Gökçen
Turkey's First Female Combat Pilot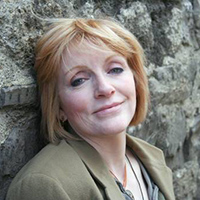 Dolours Price
First Woman Admitted to the IRA
Read about Dolours Price
b. 1951 | d. 2013
A former member of a secret I.R.A. unit called the Unknowns, that conducted clandestine paramilitary work, including disappearances. Price became the first woman admitted to full membership in the I.R.A. in 1971 when she was twenty. She went to prison for a 1973 London bombing that injured 200 people.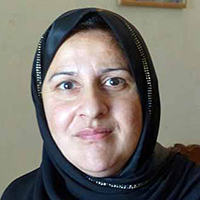 Tabassum Adnan
Pakistani Women's Rights Activist
Read about Tabassum Adnan
b. 1977
Tabassum Adnan, from Swat Valley, founded the first-ever women-only Jirga in Pakistan. She was awarded the 2015 Secretary of State's International Women of Courage Award in recognition of her services of women's rights.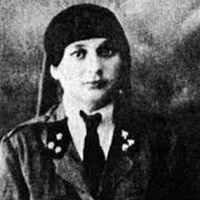 Nazik al-Abid
Female Syrian Army Captain
Read about Nazik al-Abid
b. 1887 | d. 1959
Nazik al-Abid resisted the French Occupation of Syria by joining the Syrian Army as a captain. She fought in the infamous battle of Maysalun and as a result her colonizers sentenced her into exile in Istanbul for two years. She continued to resist the French and was later exiled to Jordan. Al-Abid also championed women's rights printing her own women's magazine, "Nour Al Faiha'a" and establishing the Damascene Women Club.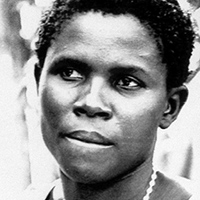 Alice (Auma) Lakwena
The Woman Behind the LRA
Read about Alice (Auma) Lakwena
b. 1956? | d. 2007
Lakwena was a warrior priestess and rebel leader in Uganda whose Holy Spirit Movement (HSN) was the precursor to Joseph Kony's Lord's Resistance Army (LRA). The mission of the HSN was to rebel against Ugandan Government forces and in doing so purify Uganda and restore Acholi glory. When HSN forces were defeated in 1987, Lakwena fled to Kenya. Many of her followers joined the insurgent Lord's Resistance Army under Joseph Kony, who claimed to be her cousin. Lakwena died in Kenya in 2007 after a long illness.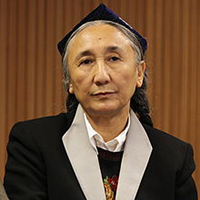 Rebiya Kadeer
Uyghur Activist & Former Parliamentarian
Read about Rebiya Kadeer
b. 1946
Rebiya Kadeer is an ethnic Uyghur, businesswoman, former Chinese parliamentarian and an activist advocating for Uyghur autonomy. Charged with and found guilty of leaking state secrets, she was imprisoned for six years in China. Kadeer is now based in Washington, DC and runs the World Uyghar Congress.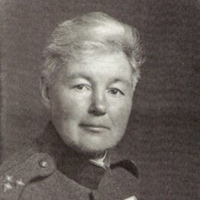 Flora Sandes
WWI's Official Female Soldier
Read about Flora Sandes
b. 1876 | d. 1956
Born in Britian, Sandes was the only woman to officially serve as a soldier in the First World War. Trained as a nurse, she traveled to Serbia to perform surgery and run a military hospital. She then enlisted as a private in the Serbian army, served on the front lines, and quickly rose to the rank of captain, commanding the Serbian "Iron Regiment." Sandes received Serbia's highest military honor for her actions in Macedonia.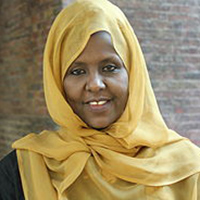 Asha Haji Elmi
Somalia's Sixth Clan Leader
Read about Asha Haji Elmi
b. 1962
Asha Haji Elmi is a Somali politician and peace activist. Elmi formed the Sixth Clan women's movement to advance female participation in Somalian politics. The name stems from the fact that traditionally Somalia's society is said to consist of five major clans. The "sixth clan" is the pan-Somali women's movement. In 2002, she led a group of women to the Somali Peace and Reconciliation conference in Eldoret, Kenya. There, the "sixth clan" was officially recognized, and women representatives were allowed to officially participate in the discussions. This political activism led the Transitional Federal Government (TFG) to adopt in the Transitional Federal Charter (TFC) a quota of 12% of the 275 seats in the Transitional Federal Parliament (TFP) to be reserved for women.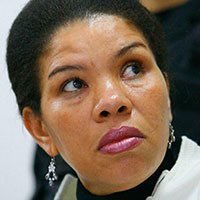 Elda Neyis Mosquerra García
Former Columbian Rebel Commander
Read about Elda García
b. 1963
Elda Neyis Mosquera García (nom de guerre Karina) is the former commander of the 47th Front of FARC-EP, a communist rebel group in Colombia. She surrendered to the Colombian Military on May 18, 2008, was subsequently tried in court and found guilty of massacres, kidnapping, murder, among others, and sentenced to 33 years in jail. She was released in 2009 to promote peace and serve as an example to other rebels to entice them to surrender.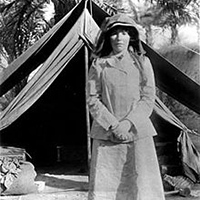 Gertrude Belle, CBE
Female "Lawrence of Arabia"
Read about Gertrude Bell
b. Jul. 14, 1868 | d. Jul. 12, 1926
Gertrude Margaret Lowthian Bell, was an English writer, traveler, political officer, administrator, archaeologist and spy who explored, mapped, and became highly influential to British imperial policy-making. She helped establish the Hashemite dynasties in what is today Jordan as well as in Iraq and played a major role in administering the modern state of Iraq.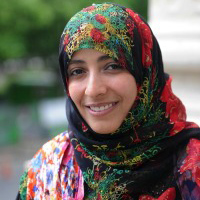 Tawakkol Karman
Yemeni Women's Rights Activist
Read about Tawakkol Karman
b. 1979
Tawakkol Karman was awarded the Nobel Peace Prize in 2011 in recognition of her work in nonviolent struggle for the safety of women and for women's rights to full participation in peacebuilding work in Yemen. Upon being awarded the prize, Tawakkol became the first Yemeni, the first Arab woman, and the second Muslim woman to win a Nobel Peace Prize, as well as the youngest Nobel Peace Laureate to date, at the age of 32.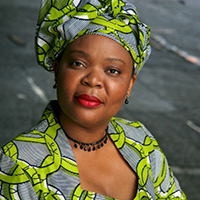 Leymah Roberta Gbowee
Peacemaker Ending the 2nd. Liberian Civil War
Read about Leyman Gbowee
b. 1972
Leymah Roberta Gbowee is a Liberian peace activist responsible for leading a women's peace movement that helped bring an end to the Second Liberian Civil War in 2003. In 2011, she received the Nobel Peace Prize for this work.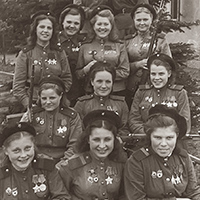 Female Snipers in Russia
Trained Female Soldiers in WWII
Read about Female Snipers
Female snipers of the 3rd Shock Army, 1st Belorussian Front.
1st row – Guard Staff Sergeant, VN Stepanov: 20 kills. Guard Sgt JP Belousov: 80 kills. Guard Sgt AE Vinogradov: 83 kills. 2nd row – Guard Lieutenant EK Zhibovskaya: 24 kills. Guard Sgt KF Marinkin: 79 kills. Guard Sgt OS Marenkina: 70 kills. 3rd row – Guard Lieutenant NP Belobrova: 70 kills. Lieutenant N. Lobkovsky: 89 kills. Guard Lieutenant VI Artamonov: 89 kills. Guard Staff Sergeant MG Zubchenko: 83 kills. 4th row – Guard Sergeant, NP Obukhov: 64 kills. Guard Sergeant, AR Belyakov 24 kills. Total number of confirmed kills: 775.
Photo taken in Germany, May 4, 1945.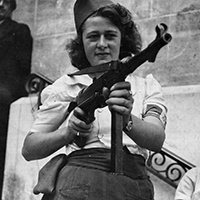 Simone Segouin
French Resistance Fighter
Read about Simone Segouin
b. 1925
Segouin was a French resistance fighter in the Francs-Tireurs et Partisans group. She was involved in armed actions against enemy convoys and trains, attacks against enemy detachments, acts of sabotages etc. and also assisted in capturing 25 German POWs during the fall of Chartre on August 23, 1944. Segouin was promoted to lieutenant, and awarded the Croix de guerre.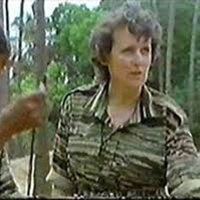 Adele Ann Wilby Balasingham
Female Militant Leader in Sri Lanka
Read about Adele Balasingham
b. 1950
The Australian-born former leader of the women's wing of the Liberation Tigers of Tamil Eelam of Sri Lanka. She later participated in the LTTE peace negotiation team.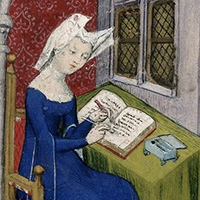 Christine de Pizan
Fourteenth Century Author on Warfare
Read about Christine de Pizan
b. 1364 | d. circa 1430
Author of a late medieval military handbook and an avid French nationalist during the Hundred Years' War against England. She wrote two important works on warfare, the Book of Deeds of Army and of Chivalry (ca. 1410) – intended as a textbook for noblemen on how to wage war — and a praise poem about Joan of Arc written in 1429.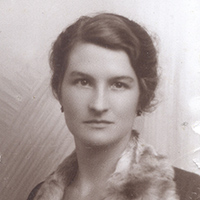 Virginia Hall Goillot
WWII Spy
Read about Virginia Hall Goillot
b. 1906 | d. 1982
Virginia Hall Goillot was an American spy with the British Special Operations Executive during World War II and later with the American Office of Strategic Services and the Special Activities Division of the Central Intelligence Agency.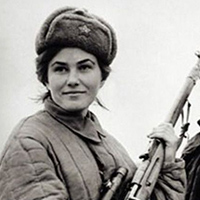 Lyudmila Pavlichenko
History's Deadliest Female Sniper
Read about Lyudmila Pavlichenko
b. 1916 | d. 1974
Lyudmila Mykhailivna Pavlichenko was a Soviet sniper during World War II. Credited with 309 kills, she is regarded as the most successful female sniper in history.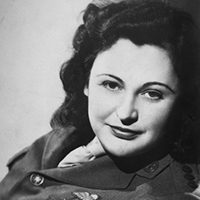 Nancy Wake
The Gestapo's Most Wanted Woman
Read about Nancy Wake
b. 1912 | d. 2011
Nancy Wake served as a British agent during the later part of World War II. She became a leading figure in the maquis groups of the French Resistance. She was the Allies' most decorated servicewoman of WWII, and the Gestapo's most-wanted person. They code-named her 'The White Mouse' because of her ability to elude capture.
"I hate wars and violence but if they come then I don't see why we women should just wave our men a proud good-bye and then knit them balaclavas."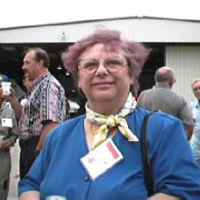 Monika Schwinn
Vietnam War Female POW
Read about Monika Schwinn
b. 1942
The only western female prisoner of war held by North Vietnamese captors. She was imprisoned in various locations for four years, often held in solitary confinement and at one time, was the only female prisoner at the "Hanoi Hilton."
 "During the march, a North Vietnamese officer beat me twice until I was unconscious — because I was a woman."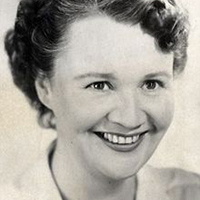 Ursula Graham Bower
Female Guerilla Commander
Read about Ursula Graham Bower
b. 1914 | d. 1988
The only female guerilla commander in the history of the British Army, leading 150 Nagas armed only with ancient muzzle-loading guns across some 800 square miles of mountainous jungle in India during WWII.